Tradition of Pineapple Tarts
Not many people know about this, but Singapore was once an important centre of the global pineapple canning industry. Pineapples first originated from South America until Christopher Columbus brought them across the Atlantic to Europe by 1493. 100 years later, the well-travelled Portuguese then introduced this sweet and sour juicy fruit to Asia, specifically in Malaya. During the rubber boom of the early 1900s, pineapples would often grow alongside the slower-maturing rubber trees, becoming a cash crop for plantation owners in Singapore.
In fact, the northern part of the island (Yishun town) used to be a huge rubber and pineapple plantation owned by Lim Nee Soon, better known as the 'Pineapple King'. The surplus pineapples were canned and exported all over the world, and this became one of Singapore's earliest manufacturing industries, providing many jobs for the people on the island.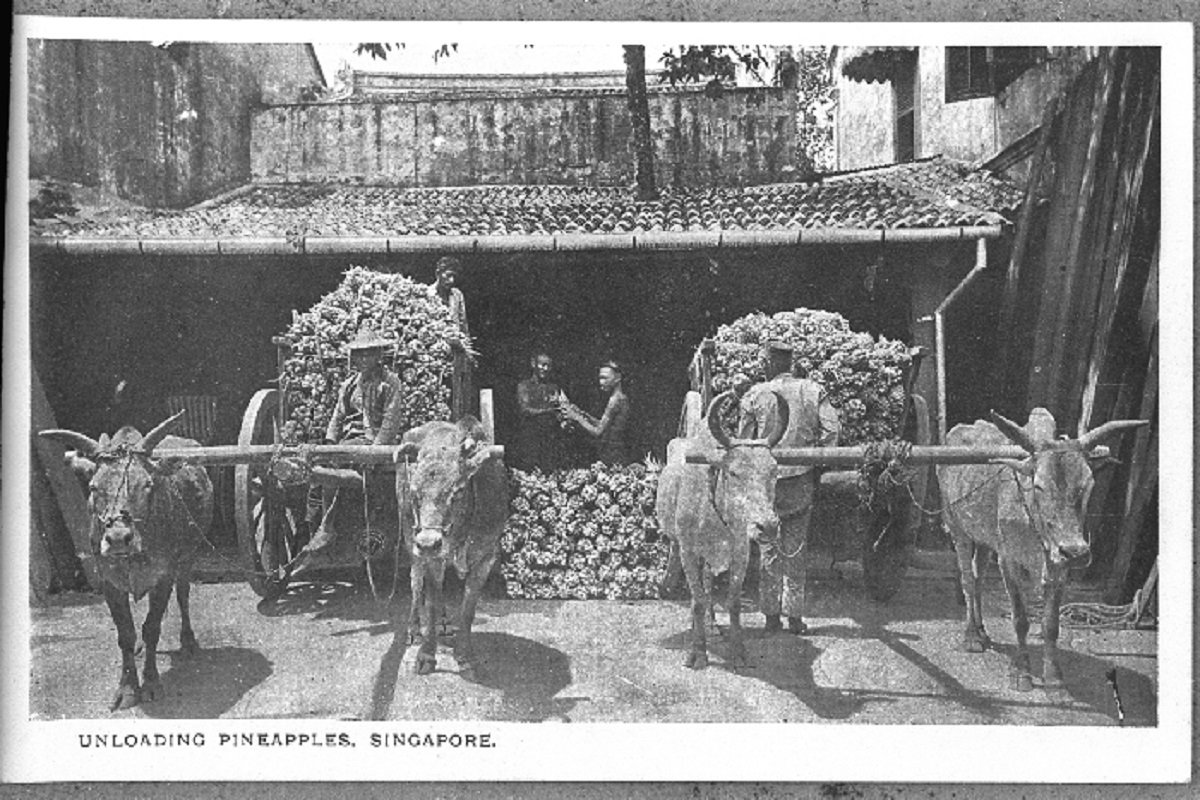 With Singapore becoming a melting pot for colonials and early immigrants, food cultures also started to intertwine and the classic pineapple tart was born. These bite-sized snacks are an amalgamation of ethnic influences in Singapore: a distinctly European buttery biscuit base topped with a dollop of Nyonya-style pineapple jam scented with spices native to this part of the world (star anise, cloves and cinnamon).
In Hokkien and Cantonese, pineapple is called 'ong lai', which literally means 'fortune come'. The golden pineapple fruit was seen as a symbol of wealth and prosperity and was used in many Chinese rituals (Eg: like rolling it into a new house to welcome riches into the home.) Pineapple tarts also became ubiquitous during the Lunar New Year as it gained popularity as an auspicious gift for family and friends.
Source: https://guide.michelin.com/sg/en/article/features/5-chinese-new-year-goodies-and-why-we-eat-them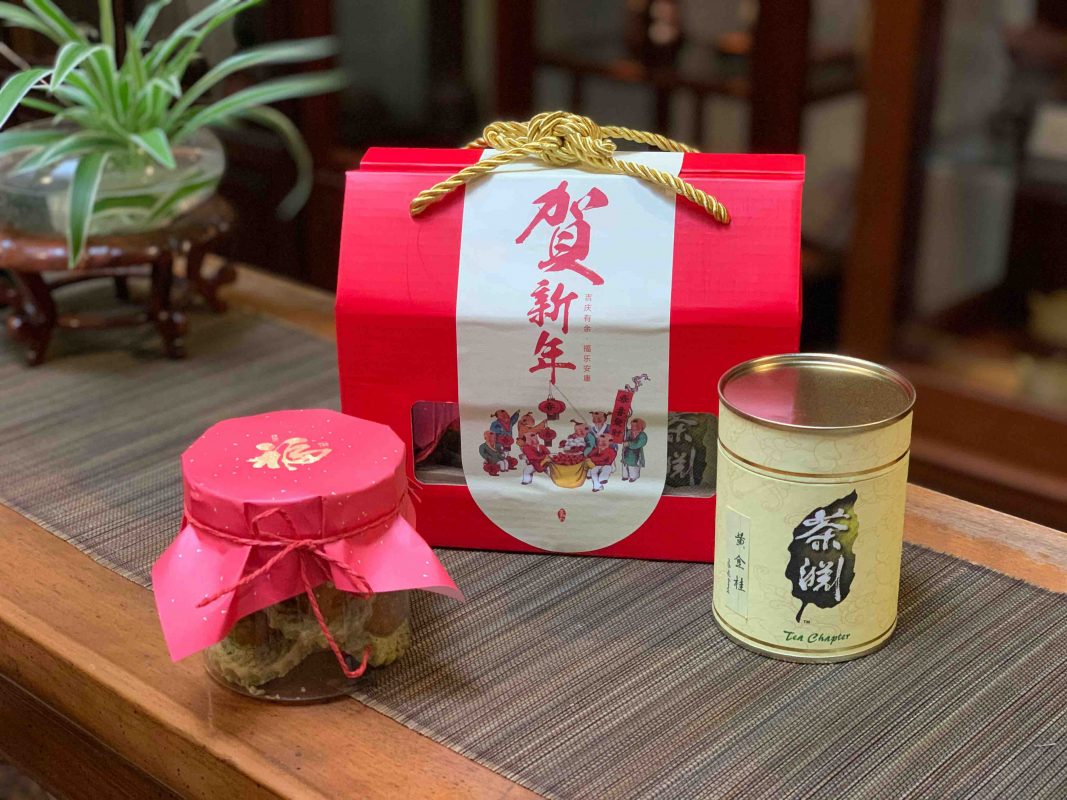 Keen to purchase our handmade pineapple tarts and tea bundle for gifting?
Check out our online shop: https://teachapter.com/product/cny-gift-set/

Alternatively, you can visit us at our retail shop at
9 Neil Rd, Singapore 088808
https://teachapter.com/contact/
Nián: The New Year's Eve Monster
Nián is a Chinese mythological beast that lives at the bottom of the sea. On the evening before the New Year, Nián would ascend from the water. According to Chinese New Year myths, Nián would terrorise villages and feast on animals and humans. Villagers would run to the mountains and seek temporary shelter in order to steer clear of Nián.
One New Year's Eve, a beggar came to the village to seek sanctuary. The beggar promised to provide protection from Nián in return. Eventually, an old woman accepted his offer and kindly invited him to her house. The beggar started decorating the homes in the village, placing a piece of red Chinese New Year ornaments on doors.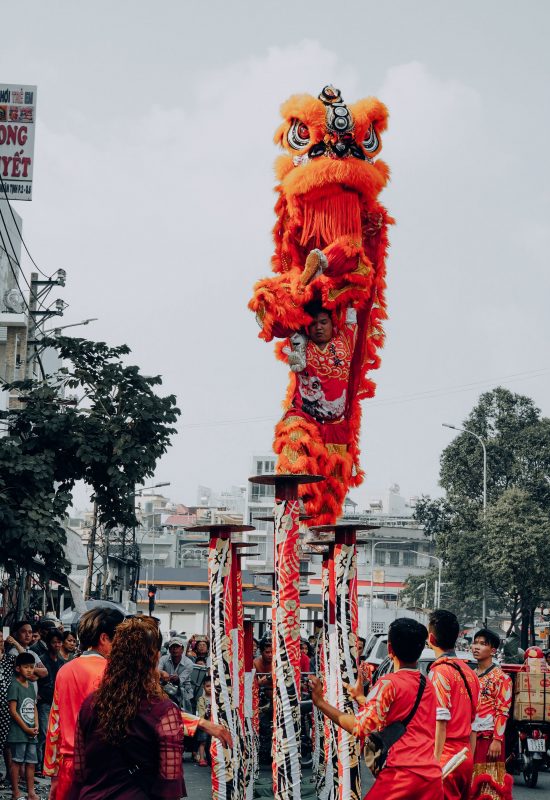 At midnight, Nián came to the village and it immediately stopped as soon as it saw the red papers. The monster roared in frustration. All of a sudden, firecrackers started exploding and Nián trembled in fear. The old beggar came out, wearing red Chinese New Year clothes, to mockingly laugh at the creature as it fled the village.
The villagers returned the next morning and were pleasantly surprised that none of their homes were destroyed. From then on, before New Year's Eve, people would fortify their homes with bright red ornaments and light up firecrackers at midnight.
The Legend of Ang Bao
The origin story of the Chinese Ang Bao involves an evil spirit named Sui. On New Year's Eve, Sui would pat the heads of sleeping children three times. The children would wake up the next morning with a fever that would cause great worry to their parents.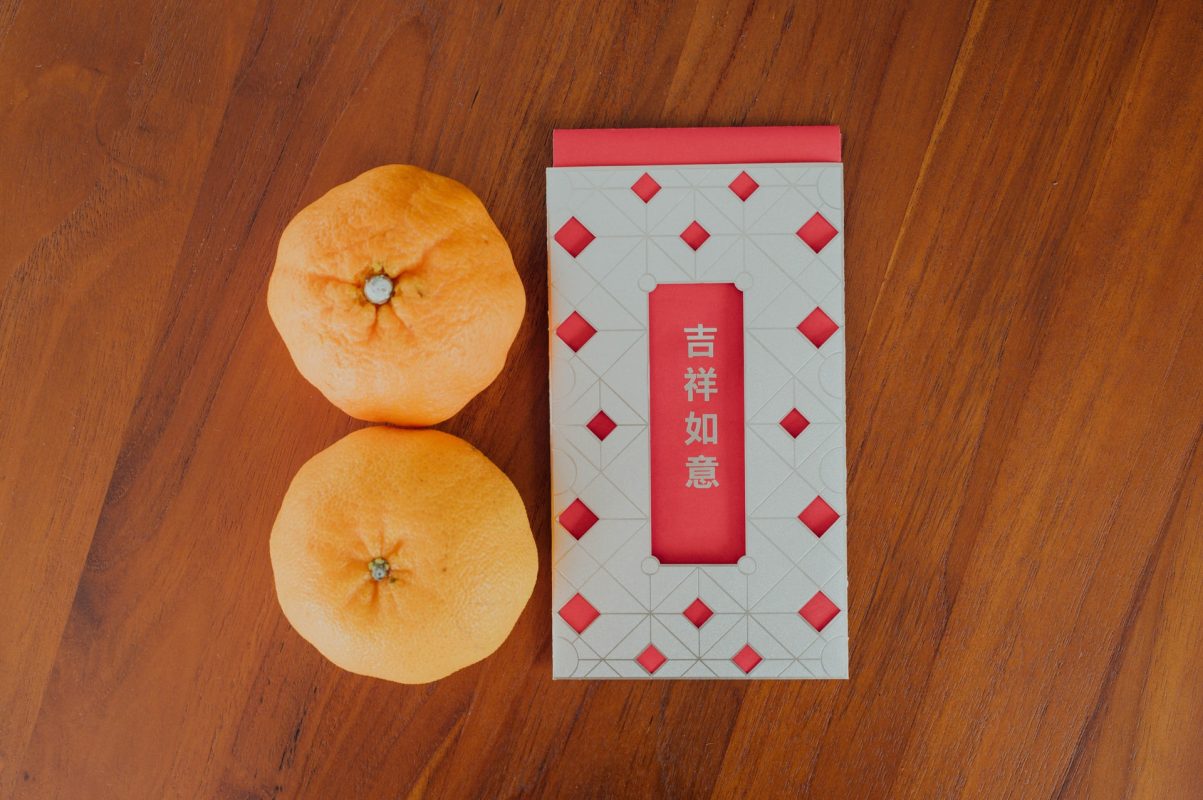 During one New Year's Eve, a couple decided to gift some coins to their kid and left them by his pillow as he was asleep. When Sui came, the bright flash of the coins frightened the spirit. From then on, people started giving children money wrapped in red paper on New Year's Eve.
Source: https://chinesenewyear.co/myths/