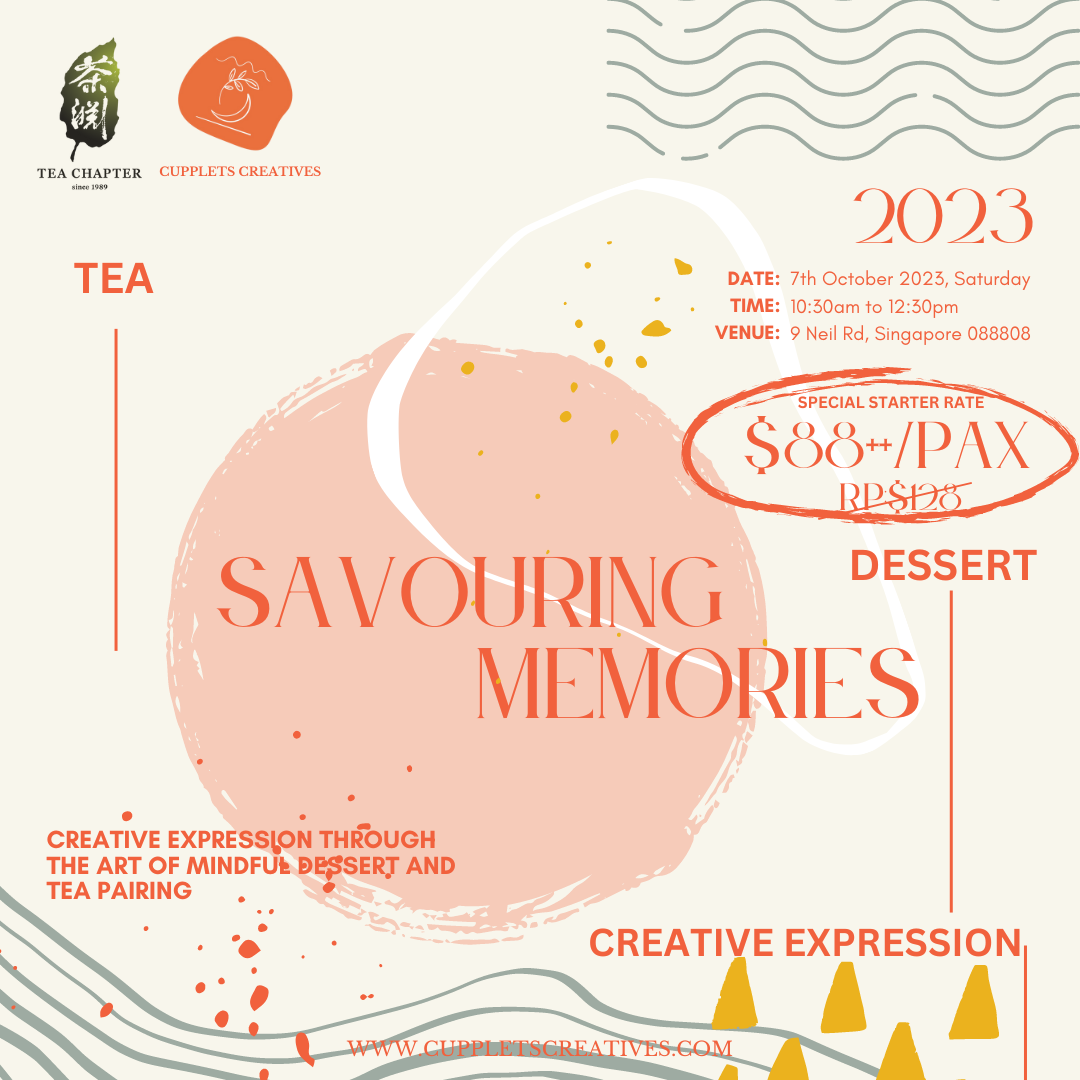 Savouring Memories: Creative expression through Tea & Dessert pairing
Immerse yourself in a captivating sensorial workshop, where you'll embark on a tasteful journey to awaken your senses. Delve into the art of mindful dessert and tea pairing, allowing the symphony of flavors to unfold and stories to emerge through creative expression. Join us for a transformative workshop that blends the therapeutic benefits of art with the nourishment of tea and delectable treats. Through sensory exercises and guided prompts, you'll awaken your senses and tap into your unique stories. As you sip on a selection of teas and savor petite desserts curated to reflect the beauty of nature, you'll explore the connection between taste and memory, and how this relationship can be used to nurture self-discovery and personal growth. Embark on a journey of healing and self-exploration, and discover the magic of our taste palette and the power of storytelling.
We invite you to join us in this enchanting experience.
$88++ / pax (Subject to 10% service charge and 8% GST)
7th October 2023, 10:30am to 12:30pm
Every participant will be given a tote bag and notebook.
*Art Materials will be provided during the session. You can bring your own set of compact water colour set or other colouring materials of your preference for the workshop.